A Child's Christmas in Wales is Thomas' most popular prose work in America. Recorded to vinyl one year before Dylan Thomas' (1914-1953) death at age 39, this charming classic evokes dreamlike memories of Christmases past as seen through the nostalgic wide eyes of a child. Initially inspired by his 1942 piece "Reminiscences of Childhood," this holiday-themed work began as a talk for the BBC in 1945 called "Memories of Christmas." Merging this with the essay "Conversations about Christmas," he titled the new piece "A Child's Memories of a Christmas in Wales" and sold it to Harper's Bazaar magazine in 1950 for $300.
In 1952 while on his second tour of America, Barbara Holdridge and Marianne Roney of Caedmon Records presented to him the idea to record himself on vinyl reciting his poetry. He showed up to the Steinway Hall in New York City to record A Child's Christmas in Wales without the story, so a copy of the issue of Harper's Bazaar containing it had to be quickly found.
By this point in his life, the Welshman was drinking heavier than ever and dealing with respiratory and other problems exacerbated by the congested city's pollution. When in New York, he spent most of his time at the White Horse Tavern in Greenwich Village, the English-style pub that literary figures including Eugene O'Neill frequented. After visiting the White Horse one final time, Thomas is claimed to have boasted "I've had eighteen straight whiskeys. I think that's a record."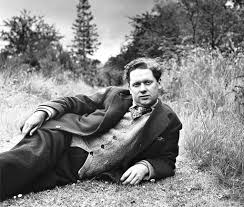 The original 1952 recording of A Child's Christmas in Wales issued by Caedmon Records was a 2008 selection for the United States National Recording Registry and is credited with launching the audiobook industry. This timeless story has no moral or lesson, but instead simply conjures evocative images of cozy times with family and friends in the snowy winters of childhood through Thomas' gorgeously descriptive prose.
Written in the heavily-detailed anecdotal "remembrancing" style enjoyed by the Welsh, it has become a holiday tradition for families on both sides of the Atlantic to listen together by a crackling fire and feel as though these memories were their own.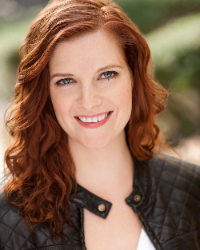 The genesis of this radio drama at the Arvada Center also has family roots. While working at the Foothill Theatre Company, Arvada Center President and CEO, Philip Sneed, adapted Thomas' story for a staged production. This version has now been tweaked again for a radio version by local actor and daughter of Philip Sneed, Emily Van Fleet. To create variety in the voices heard in this story, Van Fleet enlisted the help of her husband, actor Nathan Jones. By using two actors that are currently quarantining together, this production has been completed in the safest way possible.
As we all stay home for the holidays this year, join the longstanding tradition of listening to this play with us! Hear the Arvada Center's version of A Child's Christmas in Wales by purchasing an online ticket at the link below.
A Child's Christmas in Wales
Listen November 30 - December 27
By Dylan Thomas
Adapted by Philip Charles Sneed and The Foothill Theatre Company
Adapted for audio drama by Emily Van Fleet

Directed by

Emily Van Fleet, with musical arrangements by Emily Van Fleet and sound design by Jason Ducat
Thanks to our sponsors for this production: