MEET ASHI K. SMYTHE
DANCE EDUCATOR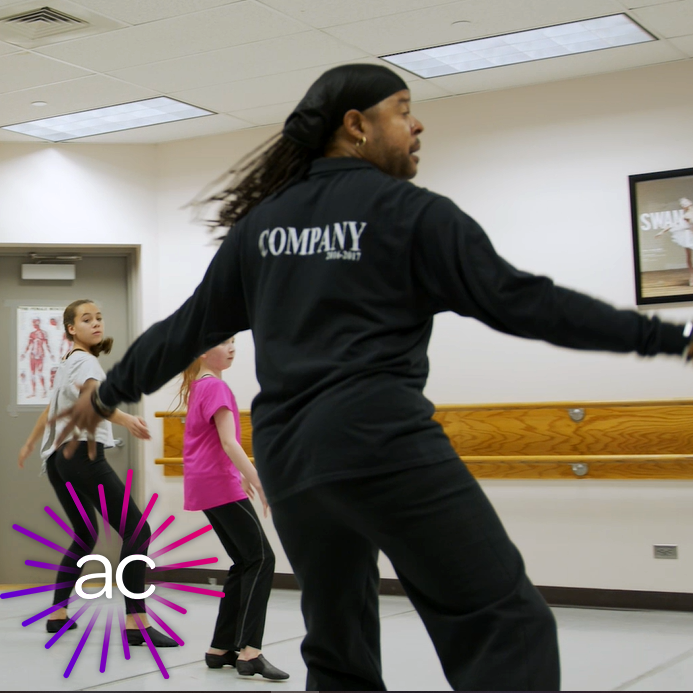 Broadway veteran Ashi K. Smythe leads an Arvada Center dance class.

NOTE: As we look to reopen our doors and reignite the arts, one thing becomes clear: The key to our creativity is our people. Songs are not sung, sets are not built, choreography is not taught, and canvases are not painted on their own. In our new "Humans of the Arvada Center" series, we are highlighting the heartbeat of the Center: The people who make up the Arvada Center family.

By John Moore, Senior Arts Journalist
Denver resident Ashi K. Smythe, an original cast member in Broadway's "The Lion King" from 1997-2001, comes from a family of dancers. "It all started with my godmother, the legendary Katherine Dunham – and I have known Cleo Parker Robinson since I was toothless," said Ashi, who trained with Alvin Ailey and has danced with MC Hammer and Janet Jackson, among many others.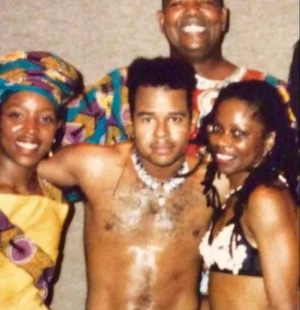 Dunham, who died in 2006, has been called the "matriarch and queen mother of black dance." Robinson is the founder, artistic director and choreographer of the 50-year-old Denver-based artistic institution Cleo Parker Robinson Dance.
But Ashi didn't exactly embrace his birthright from the start. Growing up in Chicago, he focused more on baseball, track and gymnastics. He eventually embraced his dance legacy by way of a prestigious scholarship and tour with MC Hammer.
Ashi has been a dance instructor with the Arvada Center Dance Academy since 2012. He first came to Colorado for a three-week visit and is still here, a decade later, thanks in large part to Cleo asking him to teach dancing and drum classes during his brief time here. That led to his getting additional teaching opportunities at the Arvada Center, and a permanent move to Denver. His areas of expertise are contemporary dance, modern dance and coaching.
" 'The Lion King' helped put all of us on tracks we never expected to achieve."
"I've never seen a dancer so versatile," said Cleo, who first hired Ashi to be the drummer for her company because he had stopped dancing by then. But then again, she said, Ashi can do just about anything. "He's a musician, a writer, a producer and a teacher. He was exposed to so much when he was so young that I always thought that he was older than he was."
Ashi says it was life-changing experience to be part of creating a new show for Broadway. "There were no egos, we had fun and we enjoyed helping to create something you knew was going to be good," he said.
One point of pride from being an original cast member, Ashi said, was that the cast's collaborative contributions to Garth Fagan's original choreography became a permanent part of the fabric of the musical. "When you are part of a show that you know will be on Broadway, you are helping to create it," he said. "We knew from the start that however long the show eventually played, it all depended on us and what we did then. That made me feel extraordinarily good."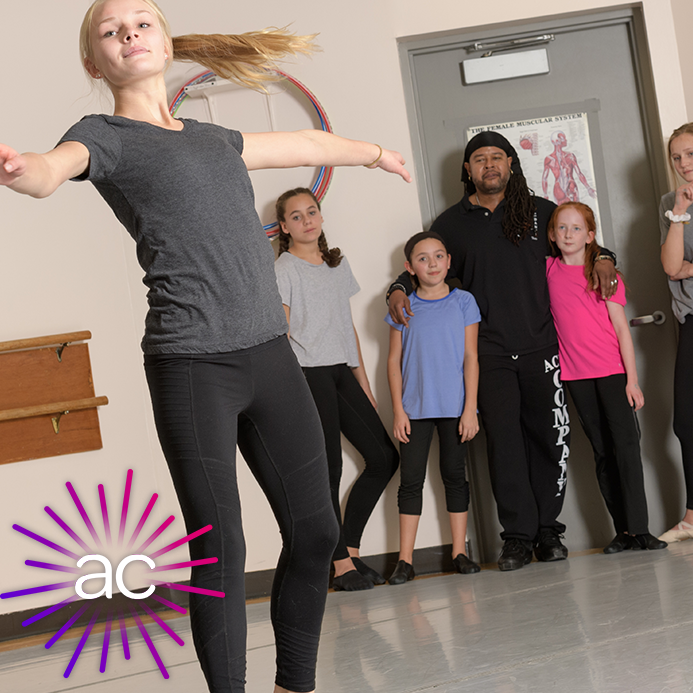 That said, he added: "Our choreography wasn't finished until Opening Night."
Ashi had one of the most difficult ensemble tracks in "The Lion King." In fact, when he left the show, the creative team divided his workload among three remaining cast members.
"Being in 'The Lion King' helped me learn the full meaning and depths of being in a show," he said. "Sometimes as a performer, you overlook the various people and things that come into play doing any performance. I tried to learn and take in everything I could from crew, dressers, hair, makeup, musicians, conductor, sound and people who worked in the lobby. The sound engineer changed my life when he encouraged me to go back to school to study engineering."
Indeed, Ashi went on from the show to graduate from the Institute of Audio Research.
"The Lion King," he said, "helped put all of us on tracks we never expected to achieve."
His was a track that eventually led him to the Arvada Center. And eight years later, he's still here.
Video: Learn more about Ashi K. Smythe:
To learn more about Arvada Center dance classes, go to arvadacenter.org/dance
To follow the Arvada Center's #HumansOfArvadaCenter campaign, go to instagram.com
READ MORE HUMANS OF THE ARVADA CENTER:
DIRECTOR OF GALLERIES COLLIN PARSON
DIRECTOR OF DANCE CHRISTINA NOEL ADCOCK
WARDROBE SUPERVISOR JESSIE PAGE
CHILDREN'S THEATRE HOUSE MANAGER CAL MEAKINS
PRODUCTION MANAGER ADAM STOLTE
EDUCATION DIRECTOR LISA LEAFGREEN
PATRON SERVICES REP ABYGAIL ROSALES