One of the ways a play becomes a classic is that it speaks to us in new ways as we progress through our lives. When I first met Into the Woods, I was a new parent—full of hope and terror about what the stories of my children's lives would be.
Like most new parents, I believed I could shape their story—decide which fairy tale they would live in. I connected to the Baker and the Baker's Wife's journey strongly, delighted in their Act One happy ending, and felt like the play's darker Act Two was too cruel. Surely happily ever after is possible!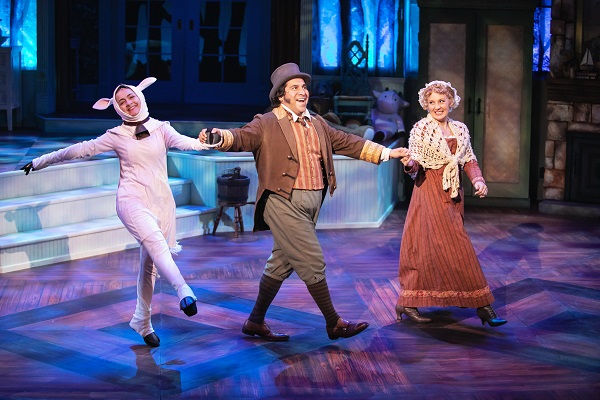 Ava Francis (Milky White), Rudy Martinez (The Baker) and Shannan Steele (The Baker's Wife), photo by Jamie Kraus Photography
As I write this, more than thirty years later, I feel compassion for the Witch. Sure, she does some terrible stuff, but she wants to protect her child from the pain of the world and she doesn't know how to love and also let go, a lesson I am still learning.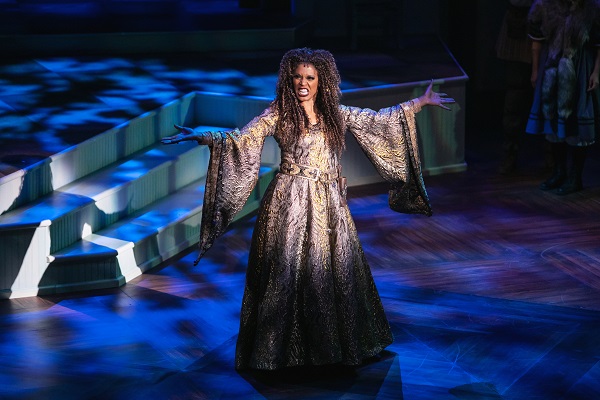 Nicole deBree (The Witch), photo by Jamie Kraus Photography
Now, the play's second act moves me so much. I relate to the feeling of loss that characters experience alongside the beauty of making a new story and a new family within the realities, not the fairy tales, of life.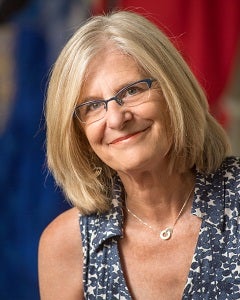 I like to imagine a young person who has never seen this play, coming to the theatre for our production; maybe he relates to Little Red and her story gives him courage to begin to head out on exciting and scary journeys. Maybe she sees herself in Cinderella's Prince, in love with love but missing out on real connections. And I think about audience members who have lost life partners or a child, and need to be reminded that they are not alone.
Stephen Sondheim and James Lapine write classics that will be performed as long as we tell stories on stage. They understand that we're all hopeful, all flawed, all wandering in the woods and hoping to find our way home.
And Sondheim can write a lyric that sits on top of a perfect piece of music that makes me believe there is, every now and then, something close to perfection in the world.
- Lynne Collins, Into The Woods Director and Arvada Center Artistic Director