NEWS OF THE WEEK AND WHAT TO DO
COVID SPIKE WREAKING HAVOC ON THEATRE SCHEDULES

Bummed you didn't get to see Dael Orlandersmith perform her play 'Until the Flood' for the DCPA Theatre Company? Well, now you can. Sort of. Photo by Craig Schwartz.
PACE Center shuts down after positive COVID cases among staff and performers

By John Moore, Senior Arts Journalist
Spikes in positive coronavirus cases have slowed what has been a fairly robust slate of fall theatregoing and concert options – all things considered. But in-person options are becoming fewer and farther between. Since the pandemic began, theatres in lower-incident counties such as Larimer and Douglas were allowed to quickly return to indoor theatre. But at least three positive cases among the staff at Parker Arts has prompted a two-week shutdown of the facility (more below), while most other metro counties have moved back to tougher restrictions on gatherings. In Golden, Miners Alley Playhouse has decided against having any in-person audiences for its now all-virtual holiday play, "The 12 Dates of Christmas." All of which has cast more widespread plans for some theatres to re-open after the new year up into the air like a game of 52-card pickup. All we know now right now ... is all we know right now.
News of the week ...
PACE Center closure: As mentioned above, at least three positive COVID cases among the staff and performers at Parker Arts, as well rising positivity numbers around Douglas County, have led to a temporary closure of the PACE Center at least through November 22. The PACE Center has been open for concerts using every-other-row seating since the late summer. "We have strictly followed all of the safety protocols for social distancing, masking and sanitizing, and don't believe that any of our patrons are at risk," said Parker Arts Acting Director Carrie Glasburn. The PACE Center is getting a deep clean during the closure, and is planning to resume holiday programming on December 12 with "Christmas with the Clauses" and "Hazel Miller and the Collective's Holiday Show" on December 19. As of now, Parker Arts still plans to stage its first full indoor theatre production since the pandemic began with "Little Shop of Horrors" from January 15 to February 6.
KINDNESS Fund:The Denver Actors Fund has launched a new $65,000 relief fund to help Colorado theatre artists struggling with living expenses as the COVID shutdown drags on. The twist: In return, recipients of $100 monthly stipends are asked to perform a random act of kindness to someone not expecting it. The campaign has been tagged: "Give a little, get a little." More information
Longmont seat campaign: When longtime Longmont Theatre Company volunteer Tracy Cravens died last year, the 63-year-old theatre company honored her with the Tracy Cravens Memorial Seat Rejuvenation project. More than $50,000 was raised, and now all 300 seats in the Longmont Performing Arts Center are being stripped down and reupholstered, including new stained maple seat handles.
The Longmont Performing Arts Center is getting new seats.
WHAT TO DO:
Here's the most current information we have on local theatre events that are happening now, or coming up before December 2. Please send any updates to culturewestjohn@gmail.com.
IN-PERSON ONLY:
Through November 15: Adams Mystery Playhouse presents "Paranormal Murder." Set in 1938 at a county estate in England, guests have assembled for a séance to contact the recently deceased Colonel Alan Faulkner, who died under mysterious circumstances. Coming next: "A Made for TV Holiday Homicide," through December 31 at 2406 Federal Blvd. 303-455-1848 or adamsmysteryplayhouse.com
Through November 22: After 10 years of offering live theatre for free, the Betsy Stage has announced that it will close its Denver doors for good following its current production of "Being There," a compilation of monologues chosen by cast members. Topics address homelessness, Black Lives Matter, global warming and more. Featuring James Brunt, Sydnee Fullmer, Adrienne Martin-Fullwood, Michael Gurshtein, Todd Kadtke, Michal Meyer, Rekha Ohal, Erin Slimak, Artie Thompson, Asya Toney and Lisa Young. No more than 10 audience members per performance. The Betsy Stage was also the home of its "Bitsy Stage" theatre for kids. 1137 S. Huron St., 720-328-5294 or bitsystage.com
Through December 23: The Polar Express Train Ride is a unique theatrical experience that recreates all the elements from the movie – including a train ride behind an authentic steam locomotive – as you travel from Golden to the North Pole to see Santa give out the first gift of Christmas. Show dates are: November 12-15, 18-22, 27-30; and December 2-6, 9-13, 16-23. On show nights, rides begin at 5 p.m., 6:30 p.m. and 8 p.m., with a pre-show starting approximately 40 minutes before departure. Tickets $95 per person ages 2 and up (and must be purchased in pairs); under 2 free. 17155 W. 44th Ave. Order here
Through January 30: The Denver Center for the Performing Arts is partnering with five-time Academy Award-winner Alejandro G. Iñárritu ("Birdman") to present the groundbreaking and immersive virtual-reality installation "Carne y Arena (Virtually present, Physically Invisible)" at the Stanley Marketplace. The 20-minute experience explores the human condition of immigrants and refugees in a short journey centered around a virtual-reality sequence. The spaces are designed for one visitor at a time to circulate while limiting interactions. 2501 Dallas St. in Aurora. Order here
November 13-22: Steel City Theatre Company in Pueblo (also self-described as the "Banana Belt" of Colorado) is offering a live "drive-in" theatre experience called "Stuffed with Thanks(Giving)." Bundle your family and friends into the car for three short stories about Thanksgiving. Hot chocolate and popcorn provided. Only 20 cars per performance. 241 S. Santa Fe Ave, Pueblo. Call 719-994-8298 or order here

November 19 through January 3: Candlelight Dinner Playhouse presents "Winter Wonderettes," about a group of women entertaining at the annual Harper's Hardware Holiday Party, when Santa goes missing. The song list features '60s versions of holiday classics such as "Santa Claus Is Comin' to Town," Jingle Bell Rock," "Run, Rudolph, Run" and "Winter Wonderland." Written by Roger Bean Brian Baker. 4747 Marketplace Drive, Johnstown, 970-744-3747 or coloradocandlelight.com
Sunday, November 29: The harmonizing Face Vocal Band brings its holiday concert to the Lone Tree Arts Center, featuring original interpretations of songs of the season —all acapella. 10075 Commons St., just west of Interstate 25 and Lincoln Avenue, 720-509-1000 or lonetreeartscenter.org
ONLINE ONLY:
Fridays: Su Teatro presents "Short, Funny and Weird," its weekly virtual series made up of skits, songs and short stories. It's free, with a $10 suggested donation. 6:30 p.m. Order here
Friday, November 13: Stories On Stage presents "Morale is At an All-Time High," a virtual, live-streaming performance by Denver's Buntport Theater that's billed as a comedy about life, love and the workplace. Featuring Brian Colonna, Hannah Duggan, Erik Edborg, Erin Rollman and Samantha Schmitz. 7 p.m. Order here
Available now through November 23: Julia Tobey and Eugene Ebner present an uplifting, nearly all-Colorado video concert to launch her new Sublimelight Studios. The concert will be pre-recorded and dropped at 7 p.m. on October 23 on Sublimelight's YouTube channel. The concert hosts are Grammy Award nominee Neyla Pekarek (formerly of The Lumineers), Tony Award winner Annaleigh Ashford ("You Can't Take it With You"), three-time Emmy Award-winning composer Denise Gentilini, and Tony Award nominee Beth Malone ("Fun Home.") Performers slated to perform or speak include Elizabeth Welch ("The Phantom of the Opera"), Gregory Treco ("Hamilton"), Jason Veasey ("The Lion King"), Josh Franklin ("The Prom"), Piper Lindsay Arpan ("Spamalot"), Shannan Steele, David Nehls, Robert Michael Sanders, Megan Van De Hey, Kenny Moten, Lauren Shealy, Jalyn Courtenay Webb, Jessica Hindsley, Lynzee and Chris Jones, Adriane and Marco Robinson, Julie Payne, Natalie Oliver-Atherton, Jennifer Condreay, Paul Page, Dixie Krystals, Shirley Delta Blow, Sophia Dotson, Evan Gibley, Hannah Katz, Abby Linderman, Eden Lane and Sue Leiser. Ensembles performing include Black Iris Collective, Spinphony, The Beverly Belles and The Honey Taps. All in 90 minutes (!). The goal is to raise $75,000 to support Sublimelight, a new arts and wellness community set to open in Denver in 2021. Ten percent of proceeds will go to The Denver Actors Fund. Order here
Through December 19: Buntport Theater re-teams with Lucidity Suitcase Intercontinental for the Western premiere of the remote, live and interactive theatrical experience "Zoo Motel," written and performed by internationally acclaimed performance artists (and Denver East High School grad) Thaddeus Phillips (pictured at top of page). This is a live (yet remote), intimate and playful experience broadcast from a village in South America. Phillips describes "Zoo Motel" as a surreal play that has the feel of live theater and a movie simultaneously. By purchasing a ticket for "Zoo Motel," participants reserve one of 21 "rooms" in the imagined motel. They will then receive an email that will include a printable room key, motel stationery, motel brochure and interactive set pieces. Watch for 360 tracking, quickly shifting perspectives, paintings of bizarre phone booths, a Japanese Maneki-Neko beckoning cat, a miniature Titanic and various other surprises. (Given the unique nature and logistics of this production, it is necessary to have a printer and print materials before the show.) Order here
Available now through December 27: The Fine Arts Center at Colorado College resumes its original, 12-episode audio-play series "Of Spacious Skies," focusing on the history of Colorado Springs. A new episode drops every Thursday through December 18. The latest: "Wide Open Spaces," a series of Latino stories based on interviews with residents of the Pikes Peak area. Read more Listen here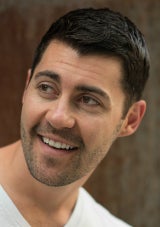 Saturday, November 14: Miners Alley Playhouse's "Quarantine Cabaret" series next fearures "Jake Mendes; Just a Bunch of Love Songs." Mendes, a member of the Arvada Center's black-box repertory acting company, will sing favorite songs and share stories and anecdotes about his experiences with love in all shape and forms. Jake will be accompanied by composer David Nehls. $5. Order here
Saturday, November 14: The Denver Center is one of 20 major nonprofit arts organizations offering access to a virtual concert series called "Live from the West Side: Women of Broadway," featuring Tony Award winner Laura Benanti on November 14, and actor/recording star Vanessa Williams on December 5. Each concert will be presented in high-definition from the Shubert Virtual Studios on Manhattan's West Side. Each will feature a mix of Broadway showtunes, pop songs and personal stories from each headliner. At-home audience members will be invited to email questions, some of which will be answered in real time during the livestream. $30 each or $75 for all three shows. Order here
Sunday, November 15: The DCPA Theatre Company was set to stage "Until the Flood" last March, starring writer Dael Orlandersmith. The ever-timely piece explores a community in turmoil following the fatal 2014 shooting of unarmed black teenager Michael Brown by a white police officer in Ferguson, Mo. COVID, of course, got in the way. Now Los Angeles' Center Theatre Group has announced a partnership with the DCPA and seven other national companies to stream a previous Orlandersmith performance of the play. Access will be free, with a suggested donation at denvercenter.org
Sunday, November 15: Local Theater Company's "Living Room Local" features Alexandra Grant, a Los Angeles-based artist who, through an exploration of the use of text and language in various media, probes ideas of translation, identity, dis/location and social responsibility. She has collaborated with writers as diverse as playwright and philosopher Hélène Cixous, hypertext pioneer Michael Joyce, and actor and writer Keanu Reeves. She has also been inspired by Sophocles' Antigone and the poetry of Wislawa Szymborska. Begins at at 2 p.m. Order here
Wednesday, November 18: The Colorado Theatre Guild hosts a free Zoom workshop called "Self-Care During Turbulent Times," featuring several professionals discussing the essential need to care for our mental, physical and spiritual well-being as the pandemic continues. 7 p.m. Register here
Wednesday, November 18: Lone Tree Arts Center's Virtual Arts in the Afternoon series next features "Live with After Midnight." Award-winning clarinetist Roger Campbell leads Denver's 23-year big-band swing sextext on a set list that includes the music of Benny Goodman, Artie Shaw, Lionel Hampton, Nat King Cole and Frank Sinatra. 720-509-1000 or order here.
Friday, November 20: Do you remember The Country Dinner Playhouse? More than 4.6 million theatregoers attended 200 plays and musicals at The Barn, as it was affectionately known in southwest Denver, from 1970-2007. When things were really cooking, the Playhouse drew 150,000 people every year while serving up country-style buffet to its loyal patrons. It has been 13 years since the Country Dinner Playhouse abruptly closed its doors. Among those put out of work were the beloved Barnstormers (pictured above), an octet of singers who provided the theater's pre-show entertainment as well as table service for the audience. There were more than 100 individuals who had been Barnstormers over the years, many of whom have gone on to major carers on the stage and screen. Stephen C. Turner, currently featured in Candlelight Dinner Playhouse's scaled-down production of "Camelot" in Johnstown, has gathered a sizeable percentage of them for an upcoming online reunion concert with 100 percent of the proceeds going to The Denver Actors Fund. "This year, The Barn would have celebrated 50 years of business," said Turner, a Barnstormer from 2004-7. "Now seems like a great time for a reunion concert. The Denver Actors Fund is a great organization that has helped many of our friends in the local theater community. We want to help them any way we can, without putting ourselves or our friends in any danger." The concert will air from 7-8:30 p.m. on November 20. Minimum donation $10. Order here. Read more about the Country Dinner Playhouse here.
November 20 through December 25: Artist Lonnie Hanzon's wildly popular "Camp Christmas" installation, which drew 70,000 to Stanley Marketplace last year, is coming back as a true online camp experience, with several levels of available experiences. "Campers" can sign up to receive up to five packages in the mail that will be part of an interactive, online experience. Boxes are on sale, shipping begins November 18, and the adventures begin November 20. Hanzon will complement the experiment with a daily broadcast starting in December. More information
Available starting Friday, November 20: Ovation West offers "Evening of Opera": Music director and pianist Jordan Ortman leads four up-and-coming Denver opera singers through an evening of popular arias and musical-theatre selections. Order here
Monday, November 23: "Christmastown" is a huge seasonal festival that serves as a primary economic generator for eight towns in the south Cincinnati area. And each year, the senior class of Christmastown Senior High is tasked with producing an outdoor Christmas Eve Concert for the festival. The NextStage young-adult theatre company presents an online version of Tyler Phillips' new play, in which an unlikely group of detention-bound students work together to create the most bizarre event the town has ever seen. Order here
November 28 through December 4: Parasol Arts' "The Seasons" is a unique artistic endeavor set in an art gallery on a Saturday night where a few tango couples have gathered to dance. Three strangers, inspired by the paintings, imagine different seasons of romantic relationships through dance. The resulting film is a collaboration between Mitch Dickman of Listen Productions and Parasol Arts' Creative Director, Lorita Travaglia. Featuring Argentine tango stars Diana Cruz and Donato Juarez, along with Domenico Luciano, former principal dancer with Colorado Ballet. A viewing ticket is $15 and is available at ParasolArts.org
November 30 through December 27: The third title in the Arvada Center's fall radio-play series will be an original recording of the timeless Dylan Thomas holiday story "A Child's Christmas in Wales," starring real-life married couple Emily Van Fleet and Nathan Jones. Thomas wrote the piece for the radio in 1952 as an anecdotal reminiscence from the viewpoint of a young boy. The tale portrays a nostalgic and simpler time, invoking images of snowy country hillsides, warm fireside songs and lighthearted memories of idyllic holidays with family. Read more Order here
December 1-19: Miners Alley Playhouse presents a one-woman holiday show called "The Twelve Dates of Christmas." After seeing her fiancé kiss another woman at the televised Thanksgiving Day Parade, Mary stumbles back into the comic dating world, where it seems nothing can stem her growing cynicism – untl she meets a 5-year-old boy who brings her an unexpected new outlook on life and love. written by Gina Hoben, directed by Kate Gleason and starring Candace Joice. 303-935-3044.
December 2-20: The Arvada Center will launch the world premiere of Jessica Austgen's innovative, made-for-online play, "The Family Tree: A Virtual Holiday Comedy" – and it will involve several participatory twists. The story will be broadcast live and in real time, with online audiences having several opportunities to "branch out" (hence the play's title) and follow the story from different characters' points of view. Read more. Order by phone at 720-898-7200.
Ongoing: Last month, the audio version of John Moore's play "Waiting for Obama" was dropped on all major streaming channels. Now, Broadway on Demand has licensed the videotape of that recording, and it is now available on demand. In the play, a Colorado Springs family is convinced that Barack Obama is coming for their guns in the final weeks of his presidency – and they're right. The cast features Laurence Curry, Drew Horwitz, Chris Kendall, Leslie O'Carroll, Jenna Moll Reyes, Jessica Robblee, Luke Sorge and Mare Trevathan. It was recorded by the staff of Parker Arts. Ordering info here. The audio version play remains available for free listening on all major podcasting platforms including Spotify, Apple Podcasts and Podbean. Net revenues raised go directly to The Denver Actors Fund.
Ongoing: This year, "Miscast," the major annual fundraiser for The Denver Actors Fund, has pivoted to "CAST 2020," a professionally produced on-demand video concert featuring Colorado theatre artists performing in roles they WERE cast to play before the coronavirus shut down their shows. "CAST 2020" includes nearly a dozen songs performed by an all-star lineup of Colorado theatre performers, including Mary Louise Lee performing "Mamma's Turn," from what would have been Vintage Theatre's "Gypsy." Reserve your link here
John Moore was named one of the 12 most influential theater critics in the U.S. by American Theatre Magazine during his time at The Denver Post. He also is the founder of The Denver Actors Fund, and is now contributing reports on the arts community for the Arvada Center. He's also the playwright of 'Waiting for Obama,' mentioned above. Reach him at culturewestjohn@gmail.com.