PIVOTING WITH ... JENNA MOLL REYES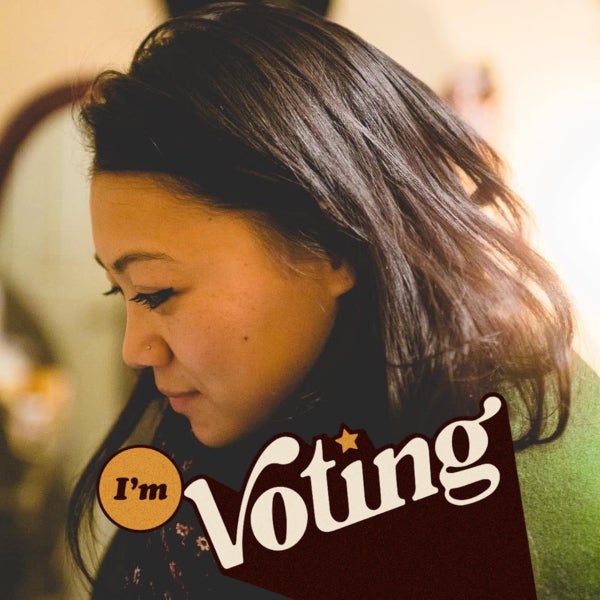 Actor Jenna Moll Reyes has taken a job with the Denver Elections Division.
COVID economic realities send actor down an unplanned civic path
"Pivoting With ..." is an ongoing series talking with members of the Colorado theatre community about how they are adapting to changes in their creative and personal lives as the COVID pandemic continues. Today: Actor, Director and Teaching Artist Jenna Moll Reyes. Visit her web site here.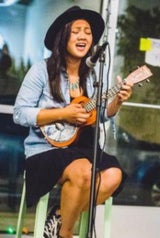 At a glance: Jenna Moll Reyes grew up in the Bay Area before moving to Denver with her family and attending Denver School of the Arts and the University of Northern Colorado. She has appeared in the Arvada Center's "Bus Stop," and the Denver Center's "The Wild Party" and "Shakespeare in the Parking Lot," among others, with additional appearances at the Aurora Fox, Curious Theatre Company, Town Hall Arts Center, Miners Alley Playhouse, Midtown Arts Center, Vintage Theatre, Ignite Theatre and more. Most recently, she appeared in the radio play "Waiting for Obama," which last week was launched internationally on Broadway On Demand.
How would you describe your life B.C. (Before COVID): I was a full-time professional artist. I quit my day job in 2015 and took the plunge to pursue acting full-time. Since then, I've been lucky enough to say that my theatre work has sustained me 100 percent. I had projects lined up as an actor and director, both in theatre and film. I taught theater and dance at different schools, and I did princess birthday parties for extra income.

Why are you pivoting? I ended up having to find other jobs to help pay my bills because everything I was depending on for money was shut down, canceled or postponed. I ended up having to apply for unemployment and start looking for a job outside of the arts.
What are you doing to pivot? I have taken a temp job with the Denver Elections Division and was hired as a "beertender" for Lady Justice Brewing. I'm also really trying to focus on things I am passionate about but might not have had the chance to give my full attention to before. I've been working a lot on writing, my music and my photography. Investing more time and energy in these other art forms has really helped to keep me sane during all of this craziness.
'Knowledge is power, and voting is power.'
What are your duties with Denver Elections? I answer phones taking any questions people might have about voting in this election. I sign many people up to register to vote. I also help people get their ballots; fix any signature or identification discrepancies; find nearby voting poll centers or ballot boxes; and check to see if their ballot has been accepted for counting. Normally an office job would make me want to rip my eyeballs out. (I worked a clerical job for five years, and I hated sitting down in front of a computer all day.) But this job has been so fascinating, and it makes me feel like I'm making a difference. I always have voted, but it's still amazing to me how much information voters don't know about the process. I've learned so much and have far more confidence in how Colorado handles these very important major elections. It brings me comfort to share this knowledge because knowledge is power, and voting is power.
What are your words of encouragement for other local creatives who are now pivoting their way through 2020? Just because you may not be doing the sort of art you are used to right now doesn't mean you are not still an artist. Even if you have to find a job outside of the arts, you are still an artist. Use this time to fill your well. Observe the world around you. Add to your toolbox. Write that play. That way, when it's your time to shine, you will be more ready than ever to share your talents.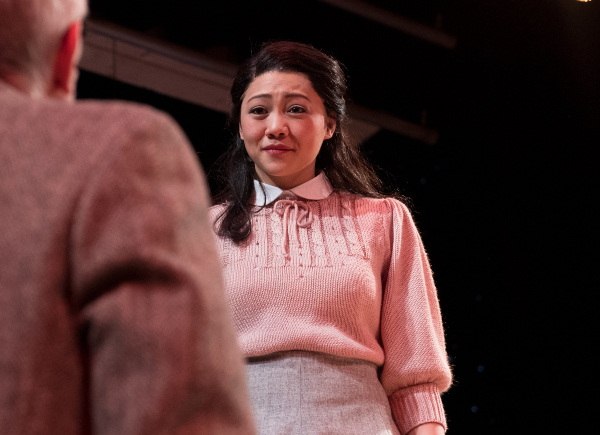 Jenna Moll Reyes in the Arvada Center's 2016 production of 'Bus Stop.'
Compiled by Senior Arts Journalist John Moore. Are you pivoting? Email John at culturewestjohn@gmail.com.