STRAIGHT TALK WITH LOCAL THEATER COMPANY, THEATER 29, THE SOURCE AND EQUINOX
Local Theater Company last year staged 'Discount Ghost Stories' on the patio of a Boulder book store. Photo by John Moore.
Welcome back to "Straight Talk," our ongoing series with artistic leaders from the local theatre community about the unique challenges they face during this unprecedented time.
By John Moore, Senior Arts Journalist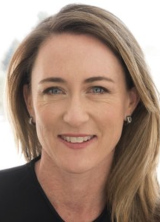 Perhaps the greatest irony of the entire 2020 coronavirus shutdown can be found in a four-word tagline issued by Boulder's Local Theater Company along with its 2019-20 season announcement a year ago: "Less virtual. More reality." After two months of strictly virtual, there isn't a theatregoer among us who wouldn't give anything to make Local's words come true. But here we are.
Founding Artistic Director Pesha Rudnick says her rising company is, in a word, "devastated" by all of this – most forebodingly by a recent poll from Broadway.com that says while 83 Americans of people want to go back to live events of any kind, only 40 percent think they will before there is a vaccine.
"On the other hand, I am heartened by evidence all around that theatre artists are proving to be innovative and pragmatic," said Rudnick, who has loved seeing the creative ways theatres around the world are responding and collaborating – such as Geffen Playhouse in Los Angeles creating online magic shows that are selling out.
The COVID-19 shutdown hit one day before Local's signature annual event, the Local Lab new-play festival, was to begin. Soon after, it postponed its world-premiere staging of the internet cautionary tale "Sin Eaters," by Anna Moench. Instead, Local quickly launched "Co-LAB Daily" as a daily ritual for folks to be creative and expressive at home. Every weekday for a month, Local sent out a new creative prompt that ranged from writing haiku to sharing playlists to exploring light in photography at home. "More than 200 people participated, and we now have a sort of creative time-capsule from April 2020 on our website," said Rudnick.
Local is now in the midst of hosting a month-long, free playwriting class taught by Andrew Rosendorf, author of Local's True West Award-winning play "Paper Cut," about the physical and emotional toll of war on a gay soldier returning from Afghanistan as an out amputee. "We've had up to 40 participants for each Thursday lecture, and it's exciting to see people Zoom in from all over the country," said Rudnick.
"At Local, we discover, develop and produce new American plays, and given that we can't 'produce' right now, all of our effort is going into bolstering the 'discover' and 'develop' verbs in our mission statement."
Local had not yet announced a 2020-21 season, which will now happen sometime in June. "We're not being cagey," Rudnick said. "I can tell you that new plays will enter into production, even though we have no (bleeping) clue yet what that will look like to our audience."
From this malady
We can choose termination
Or germination —John Moore, for the Co-LAB Daily haiku project

---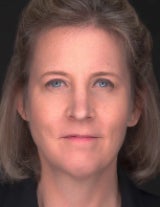 In May 2018, local playwrights Lisa Wagner Erickson and Ellen K. Graham opened a 30-seat boutique venue called Theater 29 at Sheridan Boulevard and 29th Avenue. They envisioned a space where a network of self-producing playwrights would have the freedom create, collaborate, develop and produce their own plays. To date, Theater 29 has hosted new work by 30 local writers.
When the COVID-19 shutdown took place, Theater 29 unveiled "Theater 29 Online," a virtual playground for local playwrights, creative writers and performance artists. "Some playwrights within our network are starting to envision future experimental and immersive projects that include in-person experiences without any health risks to actors, production team members, and audience members or participants," Erickson said.
Despite the logistical challenges posed by COVID-19, Theater 29 has gone forward and announced the five playwrights who will participate in its inaugural "CoLab" commissioning program: Alex Burkart, Melissa Leach, Felice Locker, Pamela Nocerino and Matthew Schultz. The playwrights already are writing collaboratively, and eventually they will produce a collection of short plays. All previously announced 2020 productions at the venue will be rescheduled for 2021 or 2022.
Theater 29 is in an enviable financial position, Erickson says, because she and other participating playwrights derive their main income from outside jobs in teaching, human-service nonprofits and property management. "Our current and upcoming content asks viewers to donate to local emergency funds for local artists including the Denver Actors Fund's Emergency Artist Relief Fund and the Denver Metro Artist COVID 19 Relief Fund," Erickson said. "It is our sincere hope that the local creative arts community will be able to weather this storm."
Current and upcoming virtual content includes:
"Genius of Love" (available here): A telenovela in three acts by Ellen K. Graham, directed by Hart DeRose, and featuring Augustus Truhn, Gina Wencel, Dakota C. Hill, Rhea Amos, Bevin Antea and Ryan Goold.
Multi-Genre DIY Mashup (available here): This is a virtual art gallery featuring an eclectic collection of Colorado-made works by John Aden (filmmaker), Rowena Alegria (fiction writer), Tami Canaday (playwright), Lisa Wagner Erickson (playwright), Jared Ewy (comedian), Judith Sara Gelt (memoirist), Ellen K. Graham (playwright), and ODYLE: Original music by Michael Raab and Gina Wencel. Additional artists will be added throughout the summer.
Anoitos University Lecture Series (debuting in early June): A fictitious online university struggling to remain relevant, PhD candidates desperate to secure a full-time teaching positions at adjunct wages, and academic-sounding topics make for a fraught (and odd) series of online debates written by local playwrights. The first episode, directed and recorded by Veronica Straight-Lingo, will feature writing by Sean Michael Cummings, Lisa Wagner Erickson and Rebecca Gorman O'Neill.
---
The Source Theatre Company is a non-exclusive African American theatre company that was formed in the shadow of the late Shadow Theatre Company by Hugo Jon Sayles, Jimmy Walker, Arnold King, Kiana Coney and Anastazia Coney. It is devoted to the development of culturally and historically significant new work.
When the shutdown hit, The Source transferred the two-month WordFest and Artists of Color Summit (its primary annual collaboration with Su Teatro) into a virtual festival that launched in April and continues through June 28. Next up: At 12:45 p.m. this coming Thursday, May 28, a "Brown Table Conversation" with arts leaders of color about how to maintain community when physical gathering is impossible.
All live programming has been postponed until 2021. The Source is now adapting its planned upcoming lineup to present radio plays via podcast for the duration of the pandemic.
"Fortunately, this programming was in development before the state shutdown," said King.
"Because of how our budget has worked in our eight years of existence, the current economic situation has not had an immediate impact on our financial situation."
---
'We're also working closely with our home theatre, The Bug, as their survival is just as crucial for us to return in the future.' – Deb Flomberg-Rollins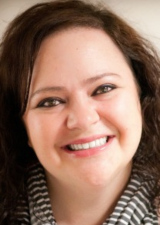 The mission of Equinox Theatre, the resident company at the historic Bug Theatre in northwest Denver, "is to show the lesser-known side of theatre, to support and nurture new talent, and to prove there is a different way to present theatre to everyone." Equinox is best known for embracing quirky titles such as "Reefer Madness, the Musical," "Heathers," "Disaster," "Night of the Living Dead" and "Bubble Boy." So far, the company has had to cancel or postpone stagings of "Monty Python's Spamalot," "First Date" and "Triassic Parq."
Co-Executive Producer Deb Flomberg-Rollins is holding on to a slim hope that the company can re-open in August with "Spamalot."
"We also realize that, should we open in August, there will be a lot of determining factors, such as the ability to limit seating and keep social distancing protocols in place within our 160-seat theatre," she said. "So much is unknown, and we really are taking this day by day. We're also working closely with our home theatre, The Bug, as their survival is just as crucial for us to return in the future."
As for so many others, the way forward for Equinox is unclear. "I wish I knew the answer to that," Flomberg-Rollins said. "We need to make the right decisions regarding our future shows to ensure that we are financially able to get through this time. We are lucky in that we have little overhead to incur while we are not earning revenue, so we remain on "pause" while we figure that out. Of course, we have no income as well, and our grant options are limited because of our unique circumstances. We are relying on the kindness and generosity of our Equinox family: Our patrons, our artists and our supporters."
Tomorrow: Straight Talk with artistic leaders from four more Colorado theatre companies
Contact John Moore at culturewestjohn@gmail.com
MORE STRAIGHT TALK
• Straight Talk with the Denver Center, Jesters Dinner Theatre, Glenwood Vaudeville Revue and Germinal Stage-Denver READ IT HERE
• Straight Talk with Local Theater Company, Theatre 29, The Source and Equinox READ IT HERE
• Straight Talk with Su Teatro, Vintage, Breckenridge Backstage and Counterweight Theatre Lab READ IT HERE
• Straight Talk with Aurora Fox, BDT Stage, Cherry Creek Theatre and Misfits Theater READ IT HERE
• Straight Talk with Creede Rep, Town Hall, Candlelight and Theatre Company of Lafayette READ IT HERE
• Straight Talk with Phamaly, Buntport, the Colorado Shakespeare Festival and Rocky Mountain Repertory Theatre. READ IT HERE
• Straight Talk with Rod Lansberry, Arvada Center Artistic Director of Plays. READ IT HERE
• Straight Talk with Lynne Collins, Arvada Center Artistic Director of Plays. READ IT HERE
• Straight Talk with Philip C. Sneed, Arvada Center President and CEO. READ IT HERE
• Survey: Most theatregoers aren't coming back anytime soon. READ IT HERE
• COVID-19's toll on Colorado theatre: 224 productions and counting. READ IT HERE