STRAIGHT TALK WITH PHAMALY, BUNTPORT, COLORADO SHAKES AND ROCKY MOUNTAIN REP
Buntport Theater's Hannah Duggan, Erik Edborg, Erin Rollman and Brian Colonna. Photo by Samantha Schmitz.
Welcome back to "Straight Talk," our ongoing series with artistic leaders from the local theatre community about the unique challenges they face during this unprecedented time. Today: Phamaly, Buntport, Colorado Shakes and Rocky Mountain Rep.
By John Moore, Senior Arts Journalist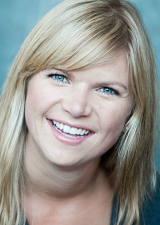 Today, Phamaly Theatre Company announced that for the first time in its 31-year history, the acclaimed troupe that exists to provide performance opportunities for actors with disabilities will not produce a summer show – ending a streak that has survived venue changes, scheduling shifts and many other unpredictable events. Phamaly always made it happen. Until now. "Because of COVID-19, the responsible decision to ensure the health and safety of our actors, production staff and audience members is to postpone our summer 2020 production of 'Alice in Wonderland,' " said Artistic Director Regan Linton. "We are sad, but we are not defeated."
Rather, she added, "Phamaly, like always, is adapting." The company is moving forward with its "Alice in Wonderland" adjacent programming, including virtual workshops, a play-reading series and disability topic discussions in collaboration with Queens Theatre. The company also will launch a new web series called "Rewrite" in the fall, and is planning a virtual "Webathon Fundraiser" for October 18.
"We are committed to keeping this cultural gem alive," said Linton, who returned to Phamaly in 2017 during an unprecedented revenue shortfall and rescued the company from bankruptcy. She said the company is currently financially stable, while still keenly aware of inescapable future challenges. "If COVID-19 had emerged in 2017, Phamaly would have closed its doors," she said. "And now more than ever as we move through the current crisis, Phamaly's contribution to the arts and to society is vital."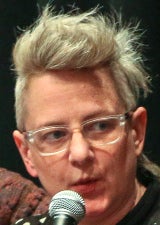 Buntport Theater, a collaborative ensemble of friends who have been producing smart, funky and all-original theatre for 20 years, has announced a live, outdoor mini drive-in experiment called "The Grasshoppers." It's a short, funny twist on a nature documentary that will be performed by four giant grasshoppers (spaced safely apart from one another) on Buntport's front lawn while the audience remains in the safety of their cars listening on their smart phones or other provided devices.
"The 35-minute story finds playful parallels to our current situation via information about solitary grasshoppers that, when physically forced together, morph into clouds of locusts," said ensemble member Erin Rollman.
Initial dates are set for June 11-27 at 717 Lipan St., but if there is demand, the show could run for up to three months. Performances will be limited to eight cars per show. Tickets will be donation-based and are available at 720-946-1388 or buntport.com. "If you are suffering financially right now, as so many people are, come for free," Rollman said. Vehicles should only consist of people who already have been quarantined together, and cars with just one person are welcome, too – so no need to hide anyone in the trunk.
Buntport had hoped to be presenting its 49th original show, "Cabaret De Profundis, or How to Sing While Ugly Crying," last month, followed by remounts of three audience favortites, all leading up to its 50th original show in the spring of 2021. Buntport will present "Ugly Crying" just as soon as it is safe to do so, but the company is also preparing itself for the possibility that its theatre space might remain closed for up to a year. It now plans to celebrate its big 5-0 immediately after "Ugly Crying," no matter when that happens.

Because of its deeply devoted donor base, grant support, the Paycheck Protection Program and cost-cutting measures including salary reductions, Rollman said Buntport is presently positioned to make it through the COVID-19 shutdown, as long as it is not for more than a year. "We are indelibly humbled by the support from our community," she said. Psychologically, it has been an adjustment not seeing and working with her creative partners Hannah Duggan, Erik Edborg, Brian Colonna and Samantha Schmitz for the past two months. "The longest we've spent apart in 20 years has been two weeks," she said. "These are the people I have spent the majority of my time with for most of my adult life. In the beginning, I missed those people so much it was physically painful."
And now, she's feeling the jones to create. "I can feel myself getting less smart when I'm not making things," she said.
"I missed those people so much it was physically painful.' – Erin Rollman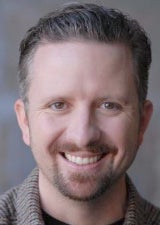 After more than 60 uninterrupted seasons, Boulder's Colorado Shakespeare Festival, the second-oldest of its kind in the country, has announced the postponement of its 2020 season to 2021. "CSF is financially strong and doing OK right now," said Producing Artistic Director Timothy Orr. "We will be producing our announced 2020 season in 2021 and have set an on-sale ticket date of October 26 for next summer's shows."
CSF hires a seasonal staff of about 140 who have now all lost the opportunity to make an income working the company's five-show season and associated programming ("A Midsummer Night's Dream," "All's Well that Ends Well," Mary Zimmerman's "The Odyssey," "Coriolanus" and "Pericles"). "But we have begun the hiring process to bring everyone back who was hired for 2020 – those who can and are interested – for 2021."
Colorado Shakes also has called off its summer camps and "CSF in the Schools" touring production, "Shakespeare & Violence Prevention," which addresses bullying.
"Our endowment and incredible donor support are keeping the company running this summer," Orr said, "and we are hard at work creating fun online content for our audience, families and students; as well as preparing for next season."
The venerable Rocky Mountain Repertory Theatre has canceled its 53rd summer season 100 miles northwest of Denver in Grand Lake.That's "Kinky Boots," "Joseph and the Amazing Technicolor Dreamcoat" and "The Music Man." "We are still hopeful that our September production of 'Ring Of Fire' can still go on as scheduled," Executive Director Michael Querio said. But the situation is changing daily.
"We've let go the nearly 50 seasonal employees we had hired – actors, musicians, directors, designers and technicians," Querio said. "At this point, we have not yet canceled our Youth Theatre Workshops. We're hanging on every word Colorado Governor Jared Polis says regarding summer camps.
"Right now, we are keeping our six year-round employees on the payroll, myself included. Thanks to the Paycheck Protection Program and some very generous donors and sponsors, we will have jobs – probably – for the rest of the summer. Thanks to some very successful recent seasons and some prudent saving by our Board of Directors, we have a decent amount in reserves that will likely see us through so that we can mount a full 2021 season in our normal fashion … we hope."
This summer, as the state and the pandemic allow, Querio is contemplating starting something of an artist colony by "opening up our cabins and housing units to hundreds of our Rocky Mountain Rep alums, offering them the chance to escape wherever they are, to come to the mountains and focus on their art – whatever it might be," Querio said. The only requirement would be some sort of public sharing each week, wherever it is safe for people to gather. "We're working on the plans for this now. And of course we will be sensitive to whatever the State of Colorado will allow.
"Grand Lake relies so much on tourism. We're very concerned about the local economy. We're hoping to do whatever we can to boost the economy and to boost the spirits for all of Grand County."
Tomorrow: Straight Talk with artistic leaders from four more Colorado theatre companies
Contact John Moore at culturewestjohn@gmail.com
MORE STRAIGHT TALK
• Straight Talk with the Denver Center, Jesters Dinner Theatre, Glenwood Vaudeville Revue and Germinal Stage-Denver READ IT HERE
• Straight Talk with Local Theater Company, Theatre 29, The Source and Equinox READ IT HERE
• Straight Talk with Su Teatro, Vintage, Breckenridge Backstage and Counterweight Theatre Lab READ IT HERE
• Straight Talk with Aurora Fox, BDT Stage, Cherry Creek Theatre and Misfits Theater READ IT HERE
• Straight Talk with Creede Rep, Town Hall, Candlelight and Theatre Company of Lafayette READ IT HERE
• Straight Talk with Phamaly, Buntport, the Colorado Shakespeare Festival and Rocky Mountain Repertory Theatre. READ IT HERE
• Straight Talk with Rod Lansberry, Arvada Center Artistic Director of Plays. READ IT HERE
• Straight Talk with Lynne Collins, Arvada Center Artistic Director of Plays. READ IT HERE
• Straight Talk with Philip C. Sneed, Arvada Center President and CEO. READ IT HERE
• Survey: Most theatregoers aren't coming back anytime soon. READ IT HERE
• COVID-19's toll on Colorado theatre: 224 productions and counting. READ IT HERE