Arvada Center Blog
Tonight, the Arvada Center will open the regional premiere of a new re-staging of Chess, A Musical directed by Rod A. Lansberry on
March 27 – April 15
in the Main Stage Theater.
Performances are:
Tuesday – Saturday at 7:30 pm
Wednesday at 1pm
Saturday and Sunday at 2pm.
Preview performances are March 23 – 25. Moderated talk-backs with the cast are offered on Friday, April 6 after 7:30 p.m. show and Wednesday, April 11 after 1:00 p.m. show. Ticket prices range from $35 (previews) – $72. Group rates are available. For more information and to purchase tickets, go to www.arvadacenter.org or call 720-898-7200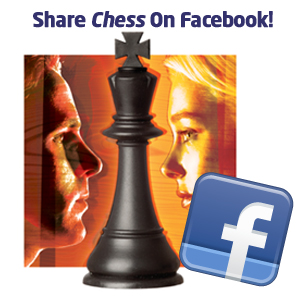 Originally debuting in London's West End and later on Broadway, Chess is a rock opera that uses the game of chess – with all of its power plays, manipulations, and sacrificial pawns – as a metaphor for the universal conflicts in love and life as well as global strife and the desire for a peaceful coexistence.
The Arvada Center's own staging of Chess is alive with powerful music by ABBA founding members, Benny Andersson and Bjorn Ulvaeus (Mamma Mia!) and lyrics by Tim Rice (Jesus Christ Superstar and Evita). The show is based on an original concept by Tim Rice and is being newly revised under the direction of multi-award winning director Rod Lansberry. The result will be a once in a lifetime staging that is not to be missed.
See The Videos!"What A Scene, What A Joy" featuring Gregg Goodbrod & Lisa Karlin

"Nobody's Side" featuring Lisa Karlin
Keeping Art Local
The Arvada Center is proud to employ local and regional artists and craftsmen who build every aspect of our productions – from the props like gold-gilded crowns, to hand-sewn costumes, to the sets like the one featured in this video.
Take a look at our Facebook photo album "The Making of….Chess, A Muscial" and learn how it all comes together for opening night!
The Director's Game Plan
Kelsey Whipple of Westword comments that the set designed by Arvada Center resident Set Designer Brian Malgrave "verges on optical illusion." Click here to read more about Artistic Director Rod Lansberry talk about the game of chess and how to make it musical.
---
The cast features:
Gregg Goodbrod (Freddie)
Tally Sessions (Anatoly)
Sydney James Harcourt (Arbiter)
Stephen Day (Molokov)
Colin Alexander (Walter)
Lisa Karlin (Florence)
Megan Van De Hey as Svetlana
A strong ensemble who will assume multiple roles finishes out the casting. They are:
Matthew Dailey
Daniel Herron
Ellen Kaye
Angela Mendez
Adam Pellegrine
Mercedes Perez
Susie Roelofsz
Jacob Lewis Smith
Alan Swadener
Anne Vick
In addition to director Rod Lansberry, the creative team is:
David Nehls, Musical Director
Kitty Skillman Hilsabeck, choreographer
Brian Mallgrave, Scenic Designer
Clare Henkel , costume design
Jacob M. Welch, lighting design
Steve Stevens, sound design
The long awaited for start of Summer Camp Registration starts March 8, 2012! Arvada Center  Summer Camps programs are designed for kids to learn new skills, discover new interests and most importantly, HAVE FUN!
The Arvada Center offers a large variety of camps in the areas of
visual arts
drama
dance
music
Our Summer Camps are for ages 18months to 18 years. Classes start June 4 and run through August 24.
Extended day options – Lunch Bunch and After Care give working parents the opportunity to bundle morning and afternoon camps together for a full day of fun for their campers.
Or, even easier, sign up for an Awesome Art Pack where we have combined our most popular summer camps to provide full day activities for students . Call 720-898-7200 to register for  Awesome Art Packs as they are not available for on-line sales.
CLICK HERE TO DOWNLOAD THE 2012 SUMMER CAMPS CATALOG!
---
Spring Break Camps
For the first time, the Arvada Center is offering Spring Break Camps, March 26 – March 30 for ages 5-12. Let your child explore their creativity in exciting classes from our most popular teachers and Drama, Music, Dance and Visual Arts courses!.
We offer Lunch Bunch and Extended Day sessions for busy working parents! You can view all the details like class descriptions, age ranges, times and dates in our Spring Education Catalog starting on Page 3.
Go online to https://arvadacenter.org/education/classes to learn more and enroll now while there is space!
---