"Brilliance Shines Through Many 'Chess' Pieces"
"Freshly renovated version of the musical"
– Noah Lee Jordan, 303 Magazine
"Electrifying vocals from a uniformly brilliant cast!"
– David Marlowe, Marlowe's Musings
"An enjoyable and entertaining show"
"Three out of 4 stars"
Music by Benny Andersson and Bjorn Ulvaeus
Lyrics by Tim Rice
Based on an idea by Tim Rice*
Directed by Rod A Lansberry
Set against the backdrop of a chess tournament, this rock opera uses the game of chess – with all of its power plays, manipulations, and sacrificial pawns – as a metaphor for the contemporary conflicts in love and life as well as global strife and peaceful coexistence.
With lyrics by Tim Rice (Jesus Christ Superstar and Evita) and music by Benny Andersson and Bjorn Ulvaeus (Mamma Mia!), this regional premiere of an all-new version is rich with dance, penetrating tempos, and the chart-busting pop hit One Night In Bangkok.
*Tim Rice allows for a broad creative license when using the London version of Chess. Director Rod A. Lansberry plans to maximize this creative opportunity which will result in a unique production of Chess that has never been seen before.
Main Stage Theater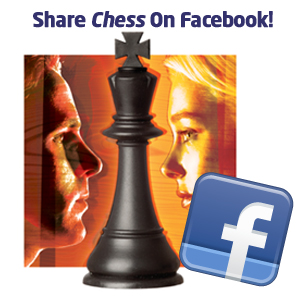 through April 15
Times & Pricing
Previews Fri, Sat & Sun at 7:30 p.m. $35
Fri & Sat, 7:30 p.m.
and Sat & Sun, 2:00 p.m.; center
$72, prime $66, value $58
Tues, Wed, Thu, 7:30 p.m.
and Wed, 1:00 p.m.; center $65, prime
$59, value $52
---
See The Videos!
Megan Van DeHey, Lisa Karlin and Bertha Lynn on KMGH-TV
"What A Scene, What A Joy" featuring Gregg Goodbrod
"Nobody's Side" featuring Lisa Karlin
---
Keeping Art Local
The Arvada Center is proud to employ local and regional artists and craftsmen who build every aspect of our productions – from the props like gold-gilded crowns, to hand-sewn costumes, to the sets like the one featured in this video.
Take a look at our Facebook photo album "The Making of….Chess, A Muscial" and learn how it all comes together for opening night!
The Director's Game Plan
Kelsey Whipple of Westword comments that the set designed by Arvada Center resident Set Designer Brian Malgrave "verges on optical illusion." Click here to read more about Artistic Director Rod Lansberry talk about the game of chess and how to make it musical.
---
Hear The Tweets!