Magic. Music. Mischief. Discovery. Poetry. Art. Laughter. Acceptance. LOVE.
These are just a few words that come to mind when one thinks of William Shakespeare's A Midsummer Night's Dream. It's part of what's made this one of Shakespeare's most popular comedies. These things resonate with us so strongly because they're all things we hope to experience in a lifetime – if we're lucky, we'll experience them many times over before our time on Earth is up. Midsummer offers us the opportunity to share those experiences with the characters as they seek acceptance and joy, are overcome by magic, and ultimately discover love. By sharing in their experiences, we experience them as well. That shared experience is of course a result of our empathy, and it's that empathy that makes us human. Arguably, it is our most valuable asset.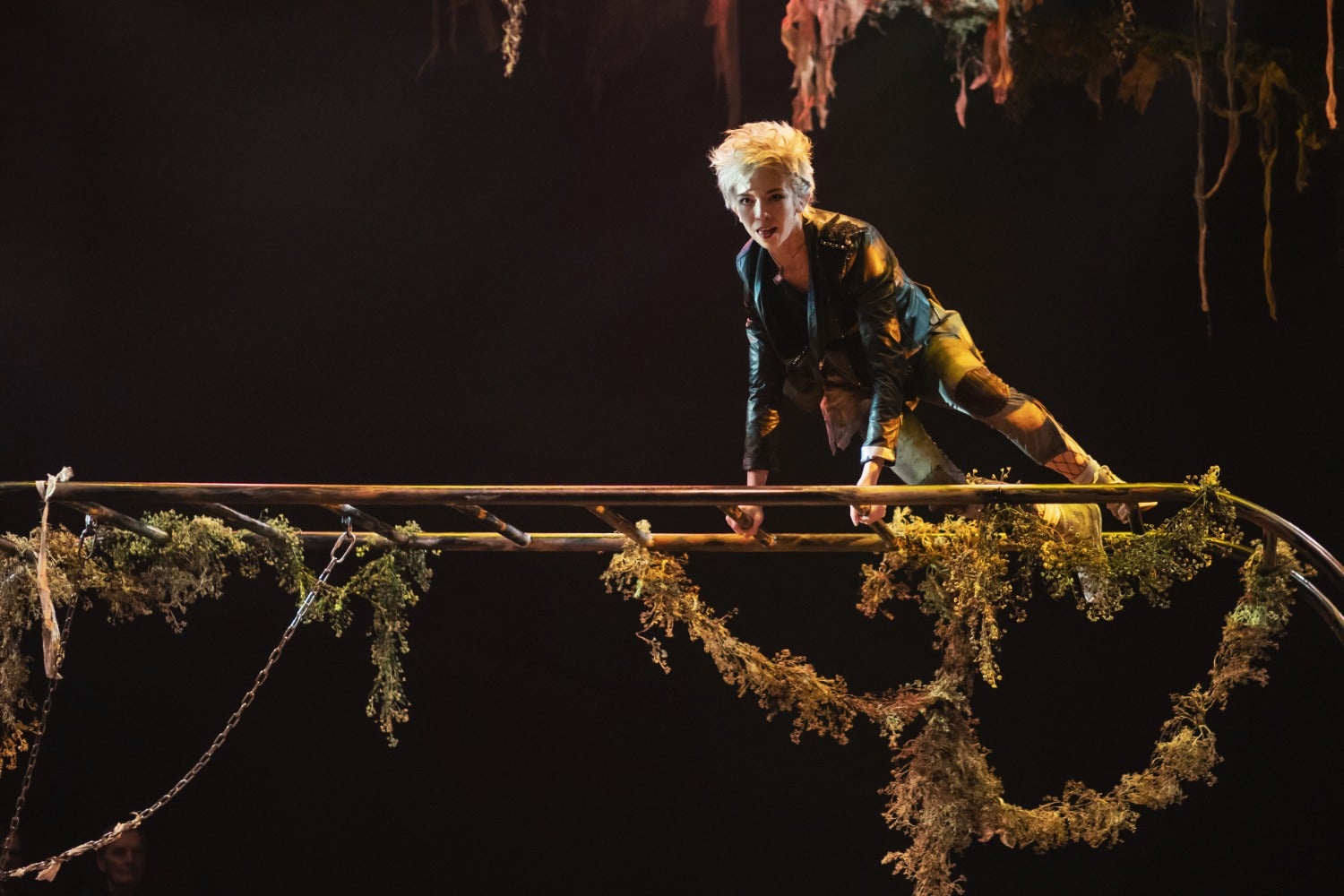 But what if our world was suddenly void of music? Art? Poetry? There is no longer cause for joy and laughter. And without the potential for creativity, there is no discovery. No acceptance, only constant dissatisfaction. And perhaps no love either.
Maslow's hierarchy of needs states that we all must start with the most basic needs: air, food, water, shelter, sleep, and reproduction. Only when these are acquired, can we seek safety and security through employment, property, and health. And only after those needs are met can we even begin to prioritize love and belonging, a sense of connection to others and our environment.
Our play begins in a world where people are struggling to meet even their most basic needs. Civilization as we know it has been nearly wiped out. It is apparent that the world we once knew has taken a sharp turn towards destruction; its people having clearly lost respect for their environment and each other. We no longer enjoy the things that we once took for granted: fresh food, running water, clean air – and luxuries such as cell phones and air conditioning are a distant memory.
What room is there for art or music in such a world? Why bother with creating something new when it's likely to be destroyed all over again? Who could have the capacity for empathy and love in a world where there is only self-serving bias, blame, and hate.
Our characters are a troupe of players, actors on a mission to bring some beauty back into a world that has forgotten the healing power of storytelling. Each space they inhabit becomes their stage, and by endowing its objects with new life and purpose, they hope to spark a sense of renewal and rebirth: at the very least to leave the place a little better than they found it. What better story to bring to our old forgotten school playground than Shakespeare's most magical and playful comedy?
A Midsummer Night's Dream is a journey towards discovering connection and camaraderie, a reminder to recognize those things we truly value and to take responsibility for their continuance. It's a celebration of community, acceptance, and the absolute ridiculousness and absurdity of love. You are invited to take this journey with us, and to take from it whatever speaks to the empathic human in you. In the words of William Shakespeare, "Welcome, wanderer."
— Emily Van Fleet, Director of A Midsummer Night's Dream