Lynne Collins Named as Artistic Director of Theatre at the Arvada Center
The Arvada Center is pleased to announce that the current Artistic Director of Plays, Lynne Collins, will become the organization's new Artistic Director of Theatre. Collins will lead the programming and artistic vision of plays as well as musical theatre, absorbing the role recently vacated by the retirement of Rod A. Lansberry.
Collins first joined the Arvada Center in 2016 in the newly created position of Artistic Director of Plays. In this role, she created a slate of programming focused on the intimacy of the Arvada Center's Black Box Theatre. Showing her commitment to highlighting actors' range, she formed the Black Box Repertory Company, a company of actors that would demonstrate their versatility by performing multiple plays together in the same season.
Kicking off in 2017 with Tartuffe, Bus Stop, Waiting for Godot, and The Drowning Girls, Collins demonstrated the breadth and range of storytelling possible in a single season.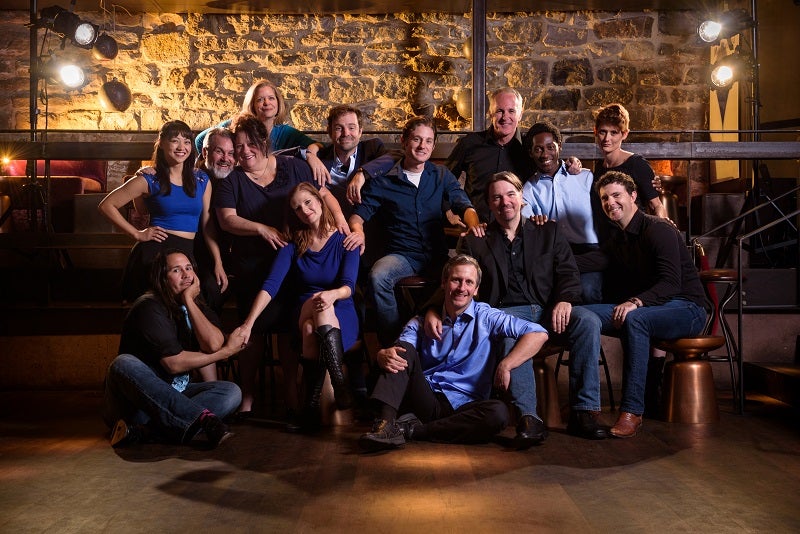 The inaugural Black Box Repertory company in 2016, photo by Matt Gale Photography.
"Lynne is a tremendously talented artist and a fierce advocate for inclusion in the arts," said Arvada Center President and CEO, Philip Sneed. "Her dedication to the Arvada Center and the entire Denver theatre community alongside her innovative artistic vision make her the ideal choice to lead our theatre program into the next chapter on our journey."
Collins has contributed to critical and financial successes with her direction of such plays as Sense and Sensibility (winner of Colorado Theatre Guild Henry Awards for Outstanding Ensemble, Outstanding Direction of a Play, and Outstanding Play), All My Sons, Plaza Suite, and Small Mouth Sounds.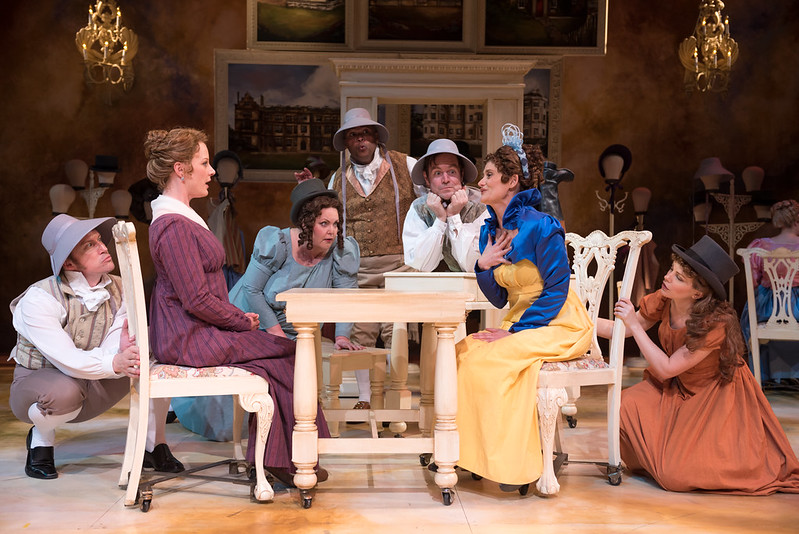 Sense and Sensibility by Kate Hamill in 2018, photo by Matt Gale Photography.
Additionally, during the COVID-19 pandemic, Collins created virtual plays in collaboration with local playwright, Jessica Austgen. These plays, conceived and written to be performed on Zoom, provided a new and creative outlet for patrons to experience live theatre during a time when producing theatre seemed impossible.
"I am honored to take on this challenge," said Collins. "The Arvada Center is a place where theatre can thrive and I look forward to bringing together a wide range of actors, designers, and artisans to continue our tradition of telling remarkable stories."
A commitment to the Arvada Center's IDEA (inclusion, diversity, equity, access) initiative also informs Collins' approach to theatre. By creating a space in which a diverse slate of stories can be told and all voices can be heard, Collins has brought new worlds to life on the Arvada Center stage, challenging and entertaining audiences. Collins' choices include a regional premiere of Lydia Diamond's Stick Fly (directed by Jada Suzanne Dixon) while the 2022-2023 theatre season brings Marisela Treviño Orta's play, The River Bride, (which will be directed by Jamie Ann Romero) to the Arvada Center.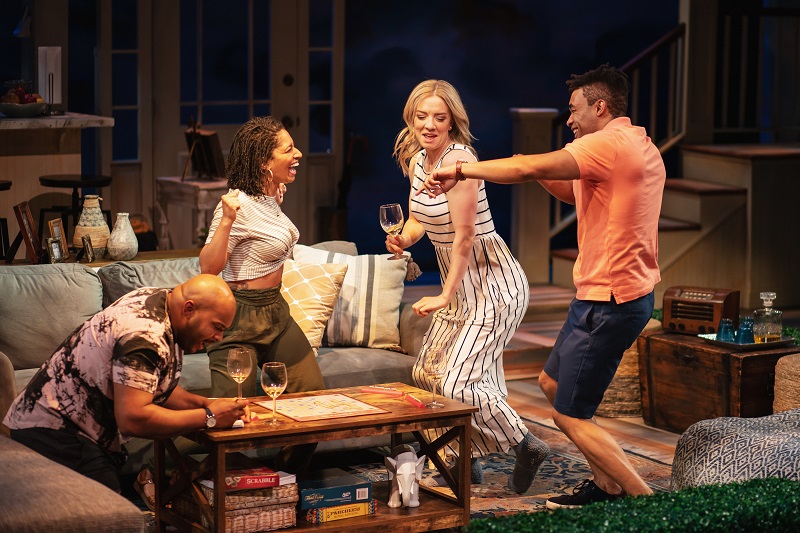 Stick Fly, directed by Jada Suzanne Dixon, in the 2022 Black Box Repertory Season. Photo by Amanda Tipton Photography.
Prior to her time in Arvada, Collins directed for six seasons at the Colorado Shakespeare Festival including Much Ado About Nothing, Romeo and Juliet, and Noises Off. She was an Affiliate Artist and resident director with The Foothill Theatre Company in California and studied at the American Conservatory Theatre in San Francisco, HB Studio in New York, and with Stella Adler.
Collins' first undertaking in this new role will be as director of the opening production of the Arvada Center's 2022-2023 theatre season, Into the Woods.